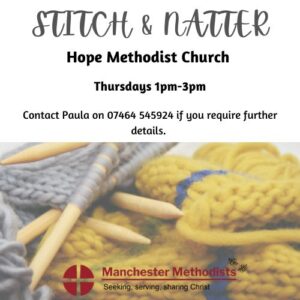 Minister Rev Joy Rulton contact
Address Oldham Road, Failsworth, Manchester M35 9AN
Email hope-community@outlook.com
About the Church
Our vision in our new building
At Hope, we want to live out the gospel and seek to walk alongside our local community, supporting them as best we can. Our old building was limiting the amount we could do, so we have transformed.
Our new building offers us a flexible space that will enable more people, with different needs to use the building at once. We want to be a centre and a safe place for those around us, whilst also making sure our building is sustainable and eco-efficient.
Become part of our family
We would love to welcome you to join us for our regular Sunday service! Everyone is welcome; our services are varied and lively. We also have mid-week parade services on special occasions, and additional services at special times of the year. During the week we have a house fellowship group that meets monthly.
For baptisms, weddings, and funerals, please contact our minister – or use contact link above.
Preaching Plan
Key: AAW = All Age Worship; B = Baptism; HC = Holy Communion; LA = Local Arrangement; OA = Own Arrangement; P = Parade; US = United Service; WL = Worship Leaders
Click on the icon by each row to show information for all available dates. Click on Column visibility to choose which columns to show / not show.
| | Date | 3-Dec | 10-Dec | 17-Dec | 24-Dec | 25-Dec | 31-Dec |
| --- | --- | --- | --- | --- | --- | --- | --- |
| | Church calendar | Advent Sunday | Advent 2 | Advent 3 | Advent 4 | Christmas Day | Christmas 1 |
| | Readings | Isaiah 64:1 - 9; Psalm 80:1 - 7, 17 - 19; 1 Corinthians 1:3 - 9; Mark 13:24 - 37 | Isaiah 40:1 - 11; Psalm 85:1 - 2, 8 - 13; 2 Peter 3:8 - 15a; Mark 1:1 - 8 | Isaiah 61:1 - 4, 8 - 11; Psalm 126; 1 Thessalonians 5:16 - 24; John 1:6 - 8, 19 - 28 | 2 Samuel 7:1 - 11, 16; Psalm 89:1 - 5, 19 - 26; Romans 16:25 - 27; Luke 1:26 - 38 | Isaiah 9:2 - 7; Psalm 96; Titus 2:11 - 14; Luke 2:1 - 14 | Isaiah 61:10 - 62:3; Psalm 148; Galatians 4:4 - 7; Luke 2:22 - 40 |
| Hope | 10:45 | Sharples | Rulton HC | Palfreyman | Parr | 10:30 Rulton | A Jones |
| Hope | 14:00 | | | | | | |
| | | Wickens HC | P Davis | Curtis | Hughes | | |