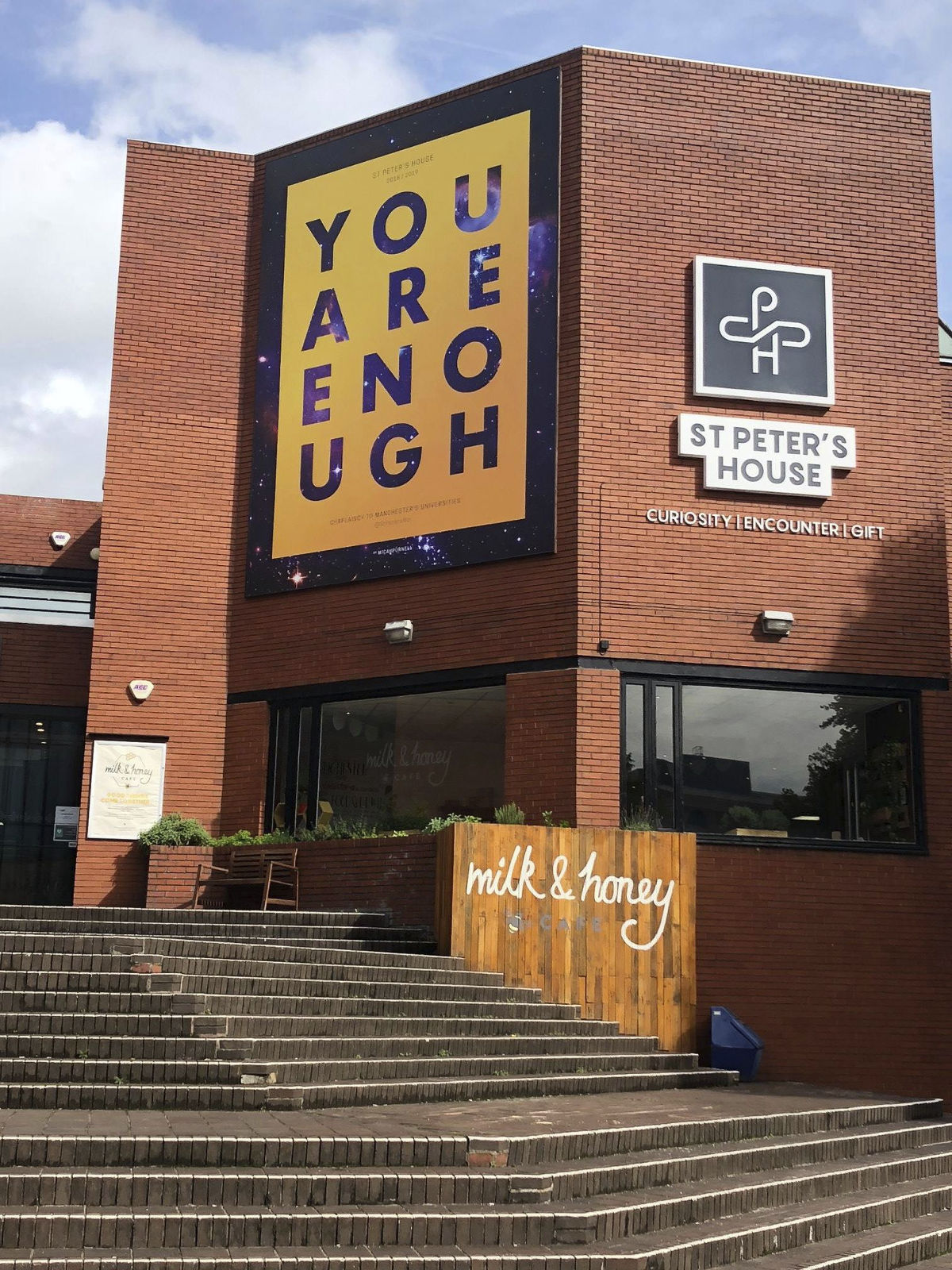 Chaplain Revd Caroline Ryder
Address St Peter's House, Oxford Road, Manchester M13 9GH
St Peter's House stpeters.org.uk
St Peter's House: a place for curiosity, encounter and gift
We are the Christian chaplaincy for the Manchester Universities and the Royal Northern College of Music, and we're based at St Peter's House. We see the abundant good all around the city and believe that God is at work before us in all things. Our task is to journey with staff and students as they explore what this may mean.
The St Peter's House team are explorers, pioneers and do-ers. We are building an inclusive, vibrant and diverse community of fellow wonderers – come and journey with us.
Rev Caroline Ryder, based at St Peter's House
An ordained Methodist Minister, trained counsellor and fitness instructor, Caroline is well placed to nurture both body and mind. With many years of chaplaincy experience in Universities, she is passionate about holistic wellbeing and supporting people in an academic context.
If you're new to the city or even if you've been here for many years, Caroline is very happy to meet up for a coffee and chat in St Peter's House's social enterprise café, Milk and Honey. You can email her at caroline.ryder@manchester.
Other links: