The wonderful Baby Basket project at Moston Methodist Church, celebrates 6 months today! Huge thanks to the Baby Basket team for all of the hard work that has gone into getting the project up and running and established within the local community.
Despite recent events the team are still taking referrals and have sent out this beautiful basket of goodies this week.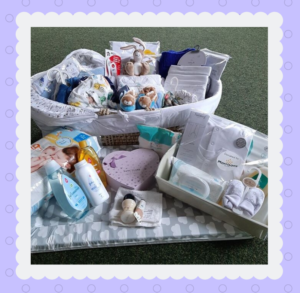 The team report that they are running low on the following stock:
– Top n tail bowls/ baby baths
– Moses basket fitted sheets
– Moses baskets
– Baby towels
If anyone is able to provide any of the items listed above, we would gratefully appreciate you keeping them aside for us.
You can follow the progress of this project on Facebook