Superintendent: Rev Dr Caroline Wickens
Caroline has been a Methodist minister since 1992. She has worked in the West Midlands and as a mission partner in Zambia and Kenya. She currently works as superintendent minister of the Manchester circuit, and is enjoying getting to know this amazing city and its people.

Deputy Superintendent: Rev Sue Williams
Sue is the Minister at Droylsden Methodist Church, in the Tameside part of the circuit, and Trinity Methodist Church just outside the city centre, and is also the Deputy Superintendent Minister. She has been in the circuit since 2002 and her special interests are children's work; working with those with Dementia and supporting the carers; spirituality, particularly Celtic and Ignatian spirituality, and Christian art.
Administrative Minister: Angela Doyle
Angela is employed as Circuit Administrator and helps manage The Wesley Centre where the Circuit Office is based. Emails are her main task. She has been a Methodist since 1998, having attended an Anglican church and accepting Christ as her Saviour at the age of 13 on a Youth camp in the Lake District.

Deacon Pru
Pru has been in the Manchester Circuit since September 2018, working alongside the Befrienders group in the City and with Greater Manchester Community Chaplaincy. Part of her work involves spending one day each week in prison. She is a local preacher and is enjoying getting to know the churches around the Circuit.

Rev Ken Stokes
Brought up in Cumbria, Ken left the church as a teenager but came to faith as a student. A minister for 32 years, Ken has worked mostly in Manchester. Ken is married to Lesley and they have two adult children. Ken loves talking about Jesus; is interested in autism and mental health; writes poetry and cares about social justice, gender, sexuality and green issues.

Rev Sharon Read
Sharon has been a Methodist Minister since 2003 working in Liverpool, Wigan, Bury and now in Manchester. Sharon is married to Mike, an Anglican Vicar in Heywood, and they have 2 school-aged children. She loves finding creative ways to engage people with Jesus every day.
Rosie Doyle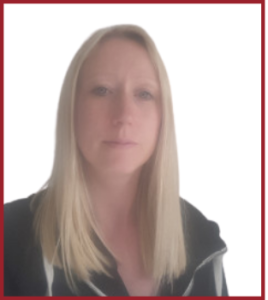 Rosie is married and blessed with two beautiful children aged 6 and 9. She is the youth and family worker for Moston Methodist church. Within the church there are some amazing children and young people that are growing and developing in their faith. On a Sunday morning you will find her in the youth room with the young people, having fun, studying the bible, sharing testimonies and praying for each another. For the past 2 years they have attended the '3 generate youth and children's assembly' in Southport and hope to go again this year.
As part of her role she also runs the Coffee Cake and Kids parent and toddler group. They meet once a week during term time on a Wednesday morning to play together, have cake and learn about God through craft activities, stories and songs. She also runs regular bible themed family fun day events throughout the school holidays.
Paula Collins
Paula is the Lay Pastoral Assistant for 3 churches in North Manchester. She works with the Minister and Pastoral Secretaries to maintain a link with the church for those who cannot attend services regularly, or are in hospital or are in need of the support of their church family. She is the Circuit Safeguarding Officer and Trainer.

Rev Joy Rulton
Originally from the south of the country, I have been blessed to work in the north of England, both in very rural areas and inner city. Married to Bryan, I have 3 children and 4 grandchildren. Our home is full of children's books and toys! I love looking for creative ways to explore and to share our faith and am interested in Celtic theology, particularly from the Northumbrian Community. I enjoy gardening, although my fingers aren't very green, and a guilty pleasure is watching Dr Who.
Liz Stuart
Liz has been a Layworker in the Manchester Circuit for nearly 9 years, as a Church Community Development Worker. This is a varied and interesting role, working with all ages in both supporting and developing church activities, and seeking to provide opportunities for the local community to connect with the church.

Community Engagement Officer: Rachel Humphreys
Rachel began her role as Community Engagement Officer for the Circuit in November 2019. She is proud mother of two beautiful boys and has a degree in Psychology. Rachel's role involves looking after the Circuit's digital media platforms and working in conjunction with the Circuit Leadership and local church leaders to create and implement clear communication strategies; developing and maintaining an awareness of key issues across Manchester relating to the circuit's mission priorities and building relationships with local groups sharing our priorities.