This Lent we are asking you to consider supporting one of three charities closely linked to us:
Here is a list of the items that we are always grateful to receive:
– Baby wash
– Baby lotion
– Baby shampoo
– Cotton wool balls
– Breast pads
– Nappy bags
– Hooded towels
– Muslins
– Bibs
– Changing mats
– Shampoo and conditioner for Mums
– Neutral clothes for 0-3 months
– Size 1 nappies
You can bring your donations into your own church or message the Baby Basket Facebook page to arrange a drop off.
Donate through your church or by visiting one of the three drop off locations listed on their website.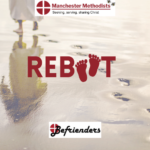 Find out more here.